Today was a special day. We meet at TOAS and speak about tourism in France !
What a pleasure to share with Soumaya and Emilia the place we love more in France, where they should go if they visit France.
Firstly, we start by Paris. The list can be very long if we start to speak about all the places they should go, so we tried to be brief (we tried…)
First of all the Eiffel Tower. You cannot come in Paris without visit this famous place, knowing all around the world and symbol of France.
Hopefully, there is not only the Eiffel Tower, so we advice some good places to visit : Museum (Le Louvre with the famous Joconde, Orsay and Grevin with the wax personnage), Cathedrals (Notre Dame, Montmartre, Sacré Coeur), The Castle of Versailles, Moulin Rouge with the burlesque show, the Triumphal Arch, the Champs Elysées… The list can be very long !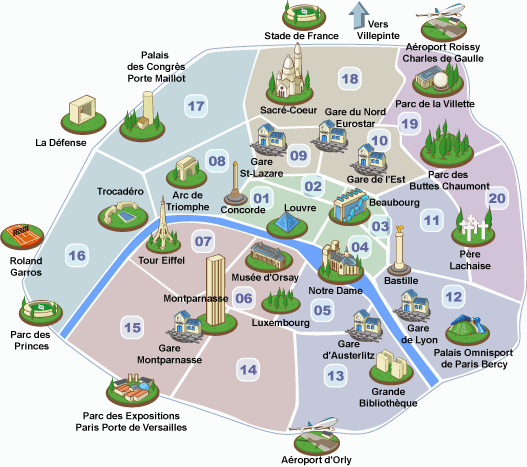 Secondly, we decided to talk about Marseille, the second biggest city of France. For us, the best place are : The "Basilique Notre-Dame-de-la-Garde" or for the person from Marseille "La Bonne Mère", the Mucem, the rocky inlet… Marseille was the european capitale of culture in 2013.
Thirdly we talk briefly about Lyon : Fourvière, the Old Lyon, Bellecour Place… You have a lot of place to discover in this country too.
In France, we are lucky : we have the mountains and the sea. For us, it's very common to go skiing in the Alpes or Pyrennées. For the beach, we show picture of the famous sand dune called "Dunes du Pilat" and Saint Tropez well-know city for its party and the big yacht in his harbor.
We can speak during hours about France, because it's really a beautiful country with lot of places you should discover. I enjoyed this meeting, and talked about my country !
Camille