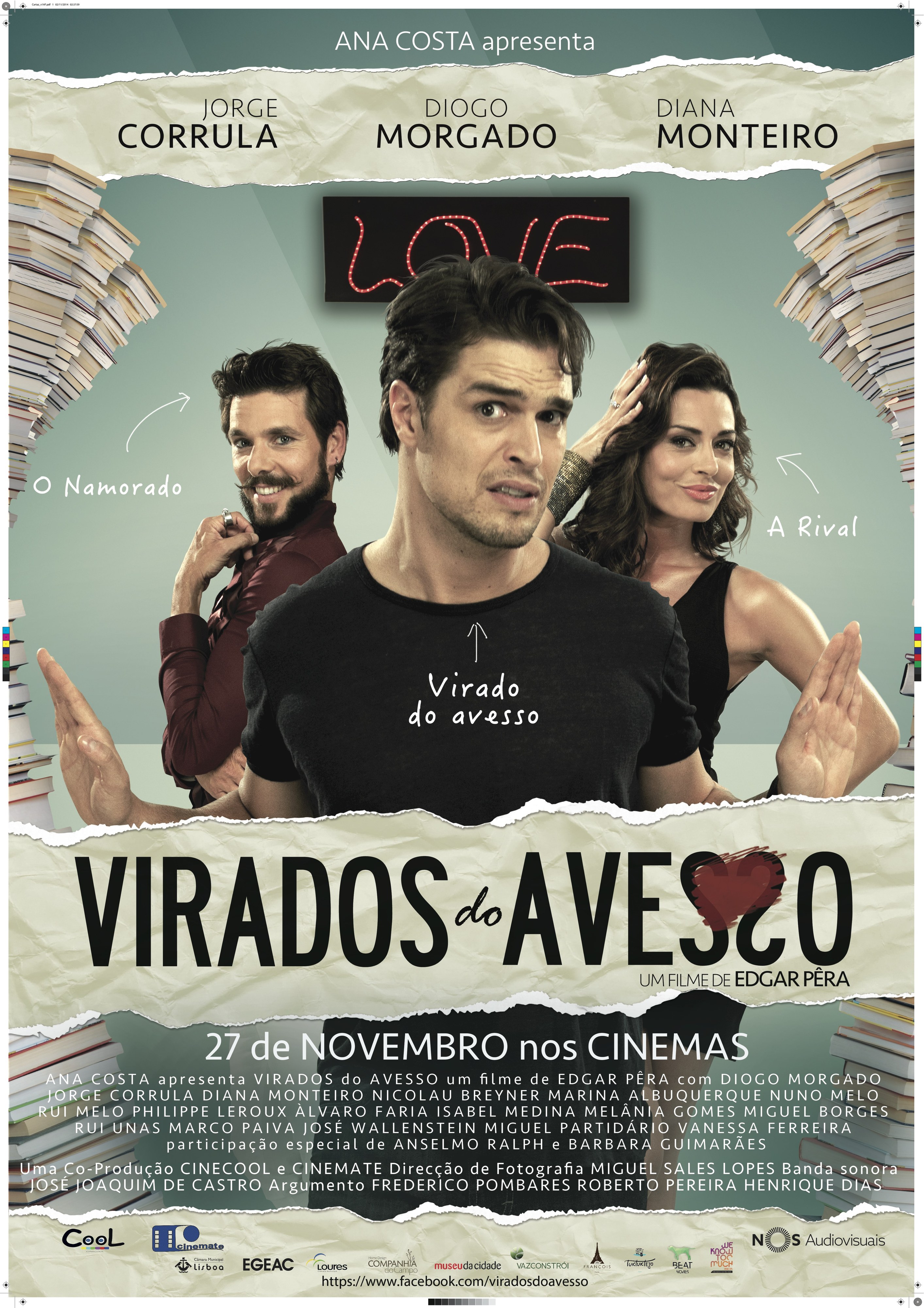 This time we watched movie called "Virados de Avesso".
Movie tell story about João [Diogo Morgado] who is a famous writer going through a huge crisis of creativity … and beyond. Also your life is experiencing moments of doubt. A very unusual event made João woke up one day not knowing if the person on his bed is the one who wants to continue to share life. João decides to move away and, free of commitments, he assumed as a true bachelor. Who will take this as advantage is Isabel, his rival writer. Isabel only needs a slide, with their lack of scruples, to stepping João and stay ahead.
I liked the movie very much. It was my first Portuguese movie that I saw. Maybe there were too many adult scenes in it, but I still laughed a lot. I will certainly look at the other ones. I encourage everyone to watch this movie.